Vaping as a Hobby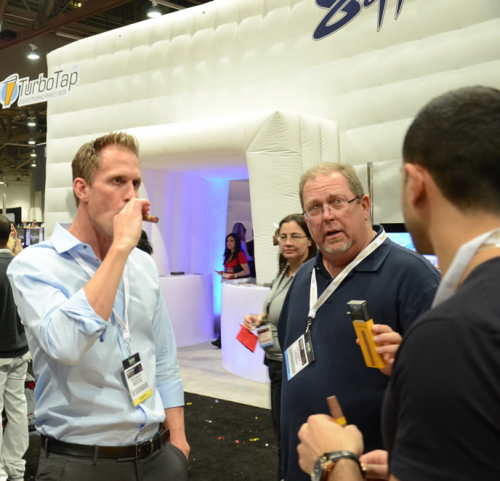 EPUFFER made astonishing discoveries when attending the nightclub and bar trade show, situated next to Sapphire, their eyes were truly opened.
ast month, EPUFFER took their revolutionary new way to smoke to the nightclub and bar trade show in Vegas. Already heralded as a wicked invention at the Oscars and favored as a sweet smelling smoke at the Golden Globes, EPUFFER thought they were prepared for what would happen next.
Their stand was nestled snugly against Sapphire, the largest gentlemen's club in the world, which EPUFFER agree played a part in their astonishing success.