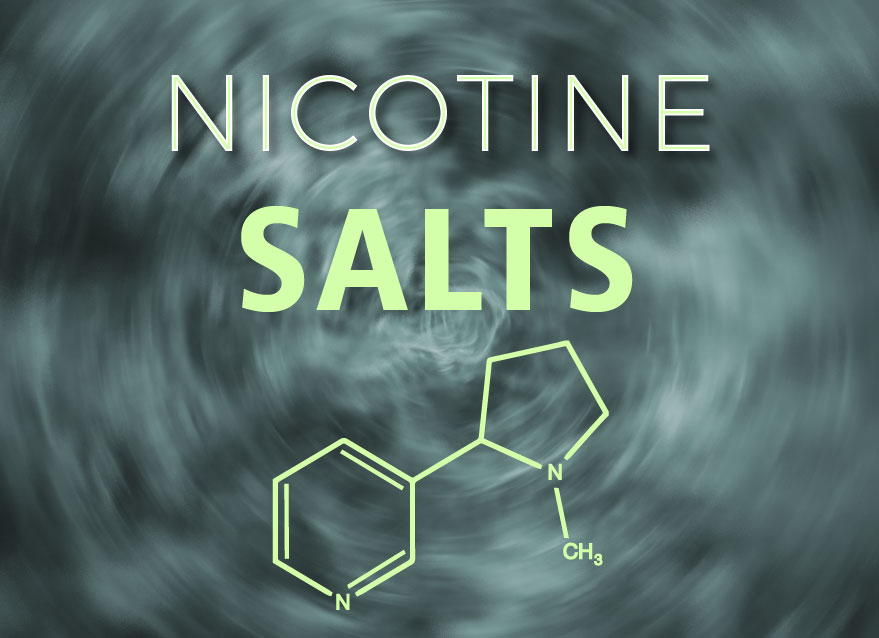 What Are Nicotine Salts and Are They for You?
While most of the evolution in vaping technology involves the vape mod or tank, e-juice has seen its share of advancements as well. The release of the vape pen accompanied the development of nicotine salt vape juice – and the promise of a simpler, more enjoyable, and more satisfying vaping experience. With higher nicotine levels and smooth throat hits, it's easy to see why nicotine salts have become so popular. But what are nicotine salts, and how are they different from regular e-liquid? We've got the answers.
What Are Nicotine Salts?
The type of nicotine found in most vape juice and pharmaceutical products is known as freebase nicotine. This type of nicotine is absorbed by the body more readily and reaches the brain more efficiently, which means that – on a very basic level, at least – it's the most effective form of nicotine.
However, nicotine doesn't come in freebase form naturally. The natural form of nicotine found in tobacco leaves is known as nicotine salts. Nicotine salts are a combination of pure nicotine molecules and an additional organic compound that, together, form a more stable form of nicotine. Freebase nicotine is nicotine salts that have been altered to increase the pH level (make it more alkaline). This increased pH level also gives freebase nicotine more of a kick on the inhale.
Should You Try Nicotine Salts?
Nicotine salts certainly present a variety of advantages over freebase e-juice. Here are some of the reasons that you might want to give nic salts a try.
A less harsh hit at higher nicotine concentrations
More cost-effective in the long run
More satisfaction for heavy smokers who want to switch to vaping
Better performance with lower-powered devices
Less impact on the flavor of the e-liquid
Of course, not all vapers share the same preferences and goals. Some of the reasons that nicotine salts might not be right for you include:
Too much nicotine for some individuals
A smaller variety of flavor choices
Not ideal for higher-powered devices
Restrictions in some areas, such as no fruity or sweet flavors
More Things to Consider
Many times, smokers who want to switch to vaping are unsuccessful for a variety of reasons, such as how complicated a larger vape mod can be to use and the difficulty that they experience getting enough nicotine. Because the devices that use nicotine salts tend to be small and simple, they are extremely easy to use for new vapers, and they're portable and discreet, too. Also, if regular e-liquid is too harsh for you, then you may find that the smoother hit of nicotine salts provides the comfort that you need.
It's easy to see that nicotine salts offer unique benefits for many vapers. If these benefits align with what you want from your vaping experience, then they're absolutely worth trying. If you're looking for a device that uses nicsalts and is easy to use, stylish, portable, and effective, check out ePuffer's XPOD now.